Pog Games
When Pogs were originally popular in the mid-nineties, Waddingtons released the World Pog Federation licensed 'POG - The Game', a boardgame based on Pogs. The game is similar to the standard game of POG, except that the board features certain zones that pogs can land in when flipped. There are different rules that govern what happens when a POG milkcap falls in each zone, e.g. if you flip a pog into the 'Shark Attack' zone, all other players get to take one of your pogs. POG The Game could be described as a mixture of boardgame, pogs, and tiddlywinks.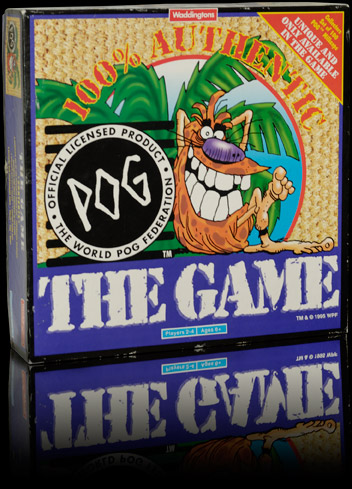 In 2006 Funrise Toys relaunched Pogs, and they also produced a range of different themed POG board games. Some of these are shown below. Note that there are two versions of the POG Word Builder Game, one of which features the old nineties style Pogman, while the other features the 2006 Pogman.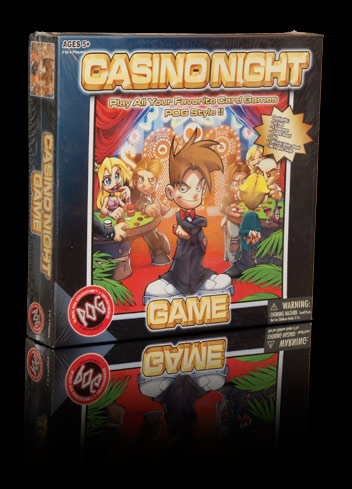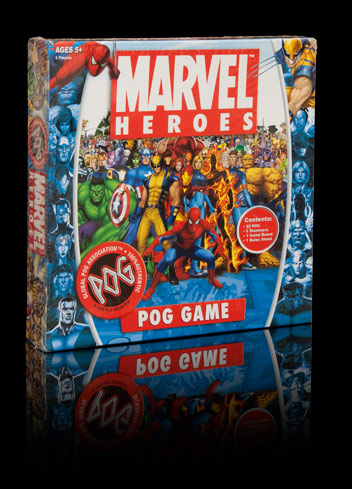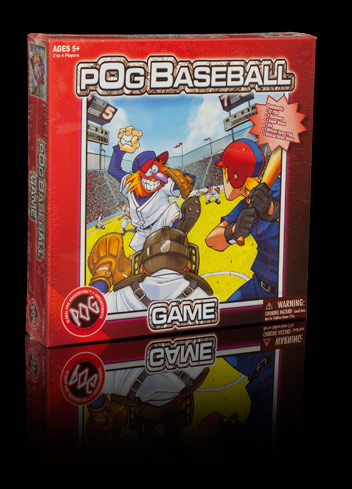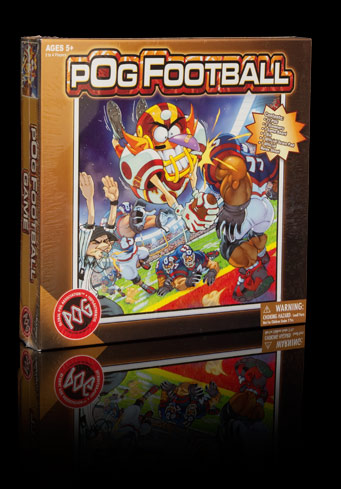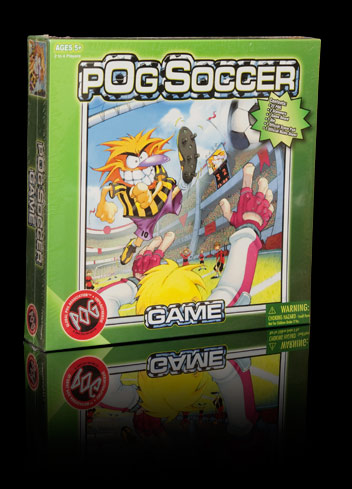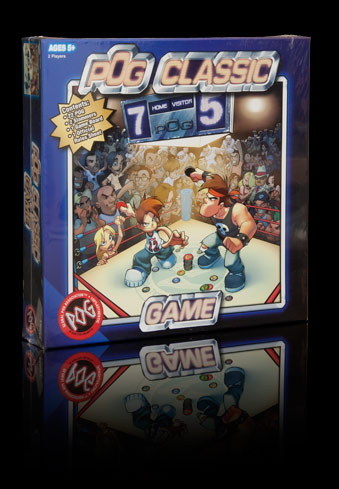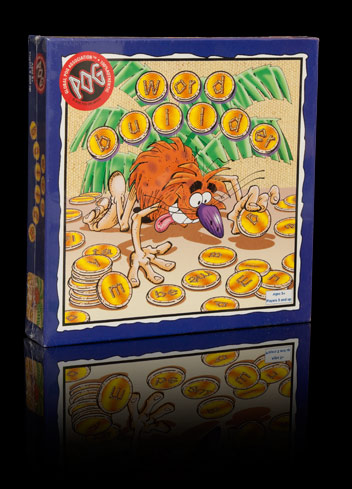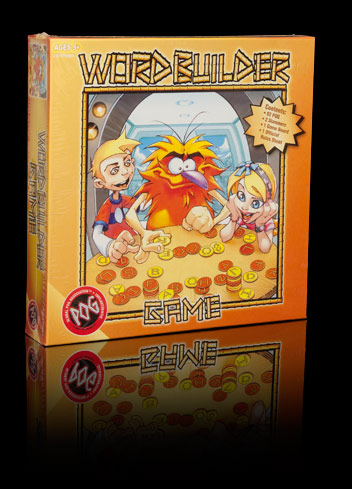 Thanks to Silke for these images of the German version of POG The Game. It appears to be quite different from the Waddingtons UK version.